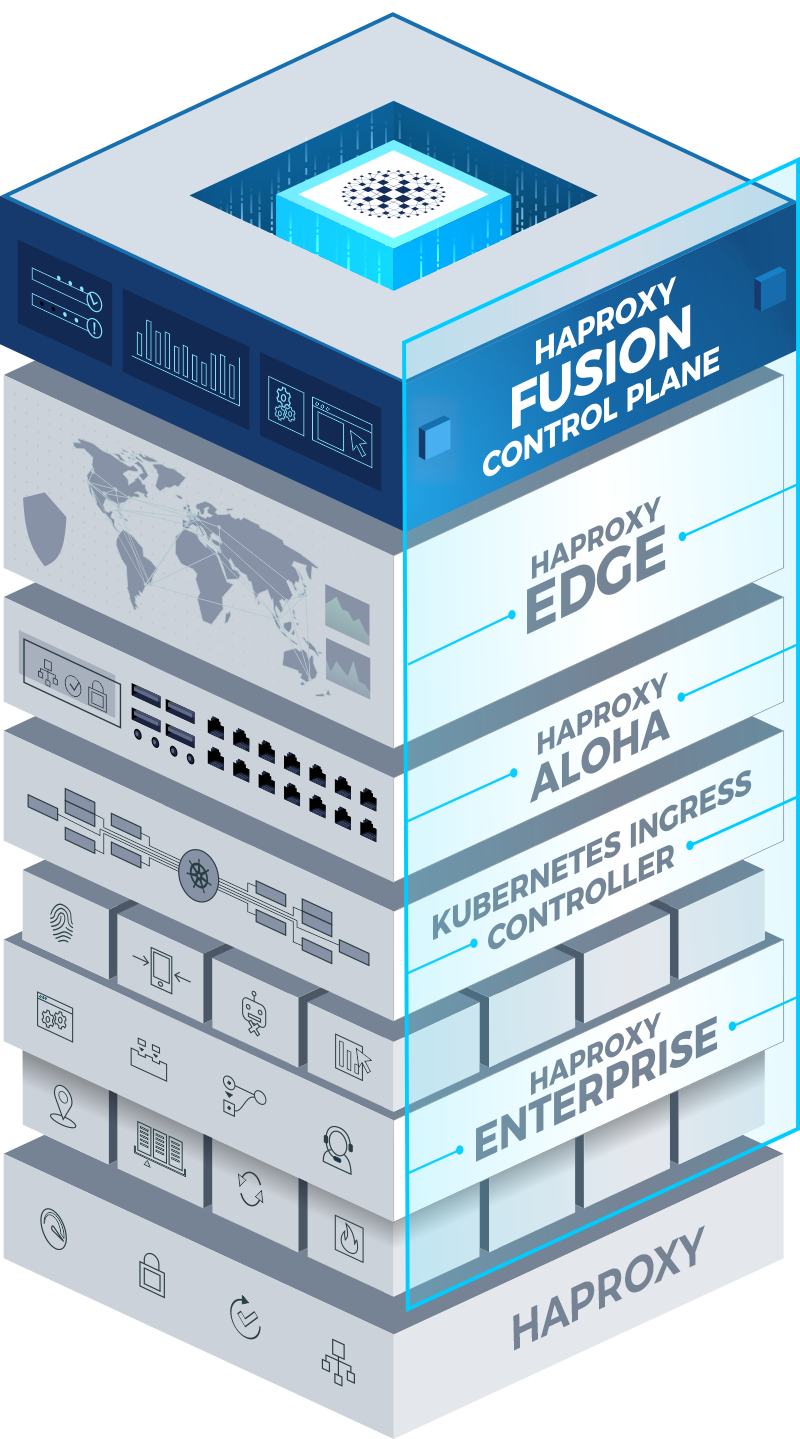 HAProxy Fusion Control Plane
The HAProxy Fusion Control Plane provides a single pane of glass to control and observe the entire product line-up. It will feature a modern UI and offer a REST-based API.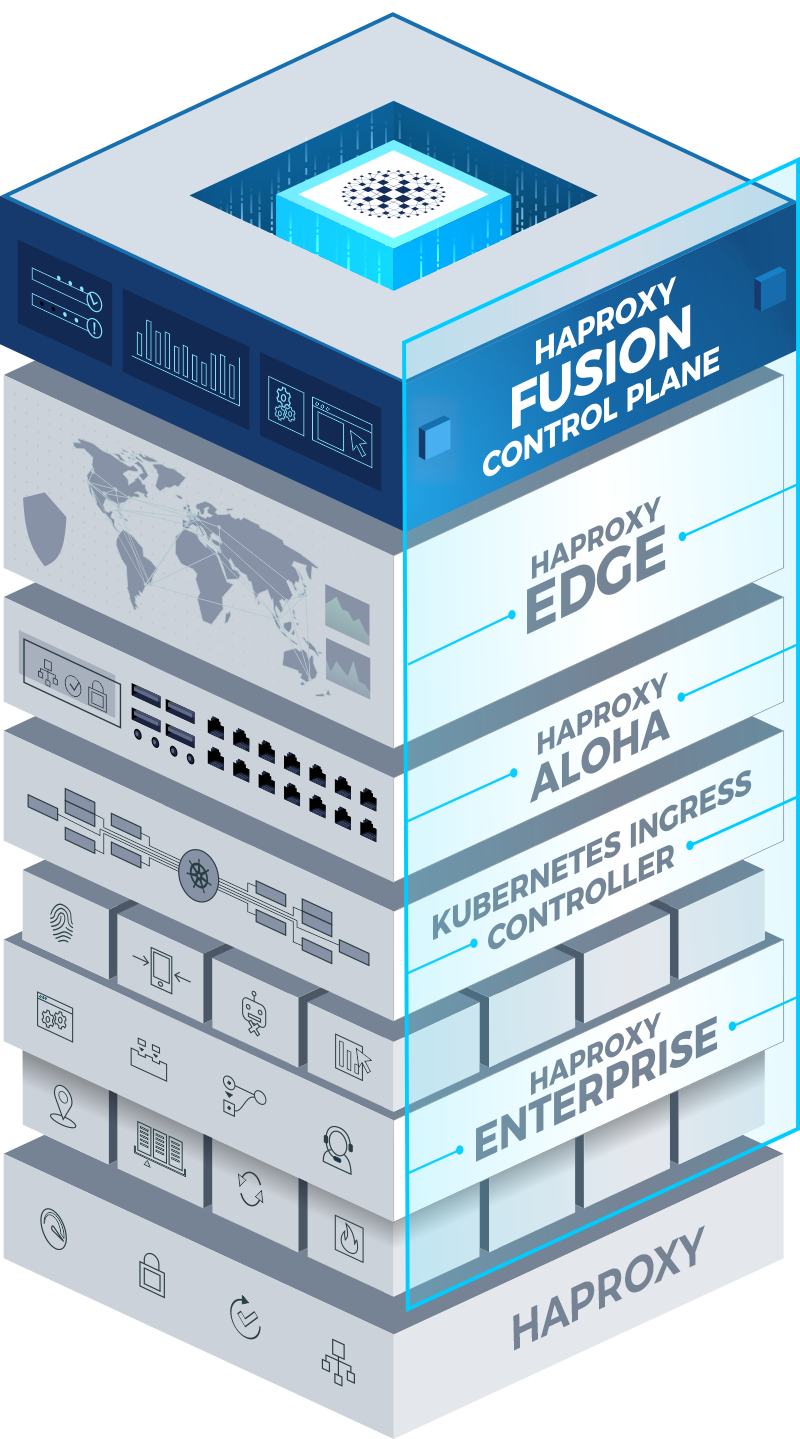 Centralized Management
Connect to any HAProxy Enterprise or ALOHA instance running the HAProxy Data Plane API. With the ability to manage ADCs in any cloud, data center, or container network, you gain the ultimate flexibility in how you choose to deploy your infrastructure.
Transactions Support
Transactions allow you to apply configuration changes as a single unit of work, avoiding partial state changes. All commits are validated first, so you never need to worry about submitting a broken HAProxy configuration.
Modern UI
The Fusion Control Plane's user interface is intuitive and easy to navigate. Visualize your frontends, backends, and servers in logical groups. Manage SSL certificates, Enterprise modules, log targets, and more.
Multiple Ways to Configure
Whether you prefer to edit an HAProxy configuration by hand, use a guided wizard, or click through settings, you have multiple ways to configure your ADCs. Advanced settings are there when you need them, out of sight when you don't.
Contact the authoritative experts on HAProxy who will assist you in finding the solution that best fits your needs for deployment, scale, and security.